WHAT'S MY KIDS CARD BALANCE?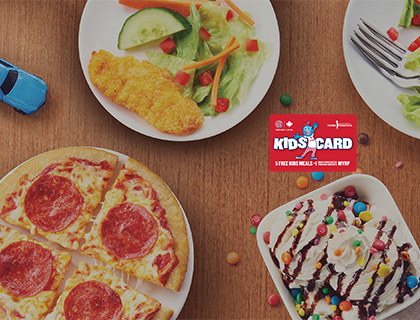 DO YOU HAVE KIDS CARDS REGISTERED TO YOUR MYBP ACCOUNT?
Don't worry, your free kids meals haven't disappeared!
There are two ways to get the balance of kids meals in your MyBP account:
1. Enter your member number in the field above. The member number can be found on the app or in your MyBP account, in the rewards section by clicking on the reward itself. To find out more on how to get your member number, click here.
2. In restaurant, the staff will be able to access your MyBP account and see the balance for each reward you have. 
WANT A 6TH MEAL FOR FREE?
Register your Kid's Card to your MyBP account and get a 6th FREE kids meal! Plus, after registering, you can easily redeem your meals through your MyBP account.